MIM Group started its journey in 1999 as MIM Sweaters Ltd, expanding its business, diversifying its portfolio, and branching into other  markets such as textiles, embroidery, washing, textile printing, apparels, garment accessories and packaging.
Today, MIM group consists of two fully automated sweater manufacturing factories MIM Sweaters Ltd. and MIM Design Ltd, Alema Textiles Ltd. which is a wide-ranging composite knit factory with embroidery, fabric, yarn, and garments dyeing, and WH Trims & Packaging Industries Ltd, a factory that produces the complete range of accessories and processes a full RMG cycle within the same industrial park.
MIM has created opportunities for more than 7,000 employees and has built a strong relationship with buyers, which has strengthened its reputation and brand image among its competitors and potential clients.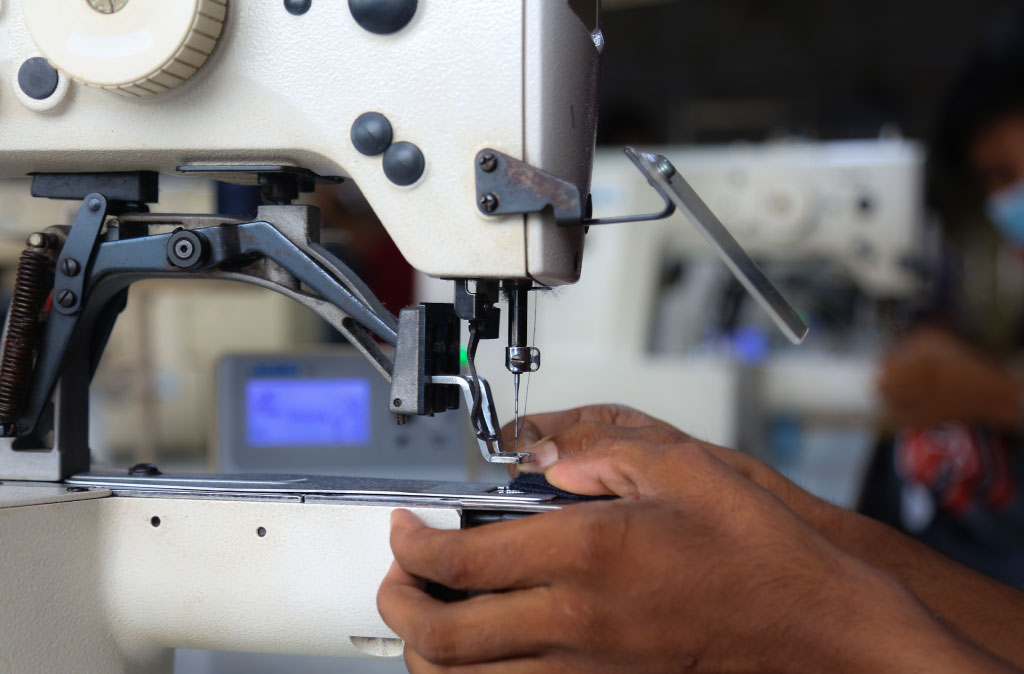 To become a market leader in the creation of high quality goods, technological innovation and customer satisfaction. In other words, our goal is to be the best one-stop knit apparel supply house for your company.
To continuously focus on customer needs and manufacture high quality knitwear.
To establish ourselves as a leading supplier of knitted apparel to specialized customers worldwide.
To establish ourselves as the leading supplier of garments and serve as a distinguished presenter of product specialties.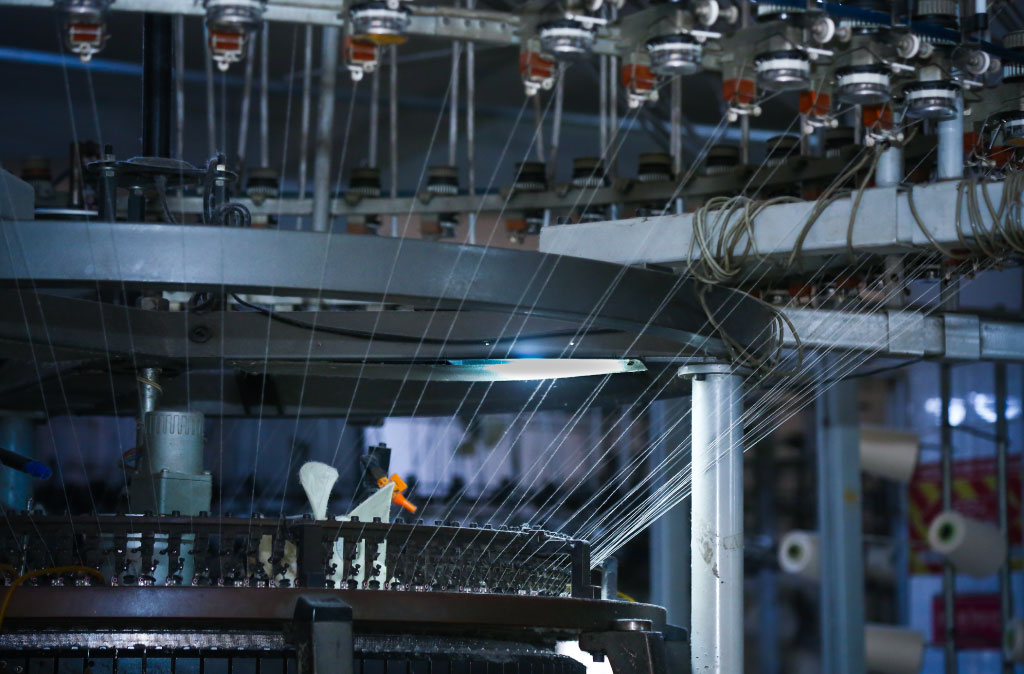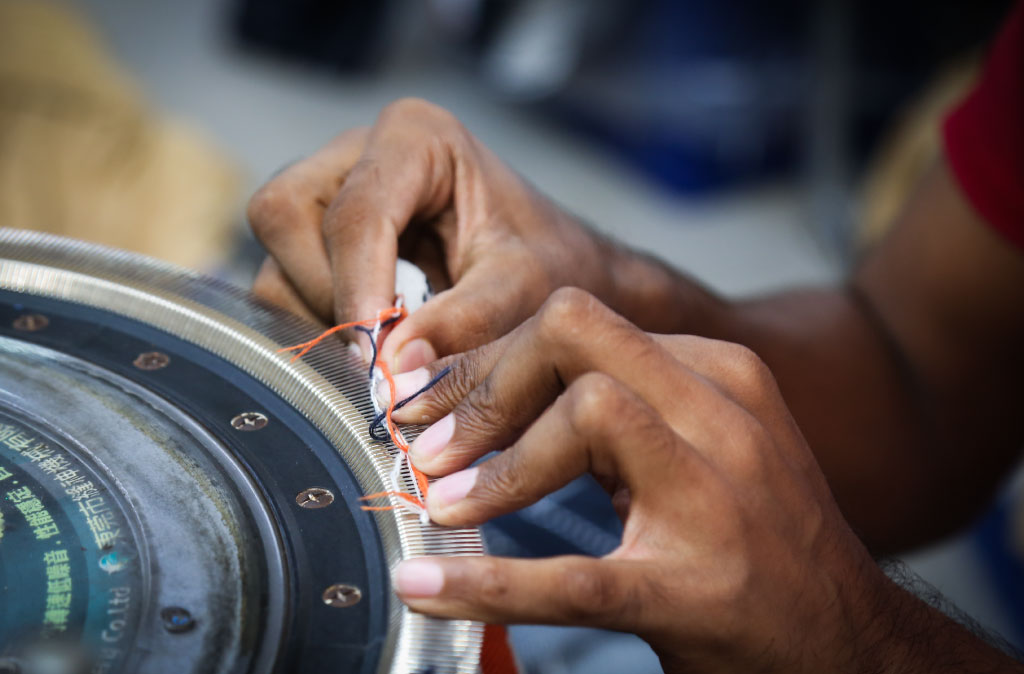 We strive to be the best in our business without compromising quality, which means, to make our delivery as close to perfection as we can. We give every project our best shot and consistently offer superior value to our clients.
Pursuit of excellence
Innovative development
Sustainable Growth
Integrity towards customer
Customer satisfaction
Quality Control
The factory is fully equipped with highly advanced machines conforming to European and American standards and products that have already gained a good reputation on international markets for their durability and quality. ...

MIM Design Limited has applied innovative means to create a benchmark for excellence in its production of quality sweaters. All sections of the sweater division are equipped with modern IT equipment to showcase quality products according to the buyer's satisfaction. MDL has been able to create a consciousness of quality fashion amongst the workforce by imparting technical knowledge. The inclusion of state-of-the-art machinery in all stages of production is facilitated by value-added support units such as embroidery, printing, and washing. The members of the dedicated team are overseen by the experts to confirm the quality milestone through a check and check process, ensuring satisfaction in the presentation of the products, viewing experience and branding.

Alema Textiles Limited is a comprehensive composite knitting industry with a dedicated team and expertise to maintain product quality in every fabric build sequence, dyeing and finishing of the fabric, embroidery, printing, and additional fashion attachments of designed apparel.

The experts are in constant contact to guarantee the quality control of the production. Consistent excellence in production is our brand image. Our quality control team is empowered by the management to ensure products in every production sequence and increase the buyers' choice.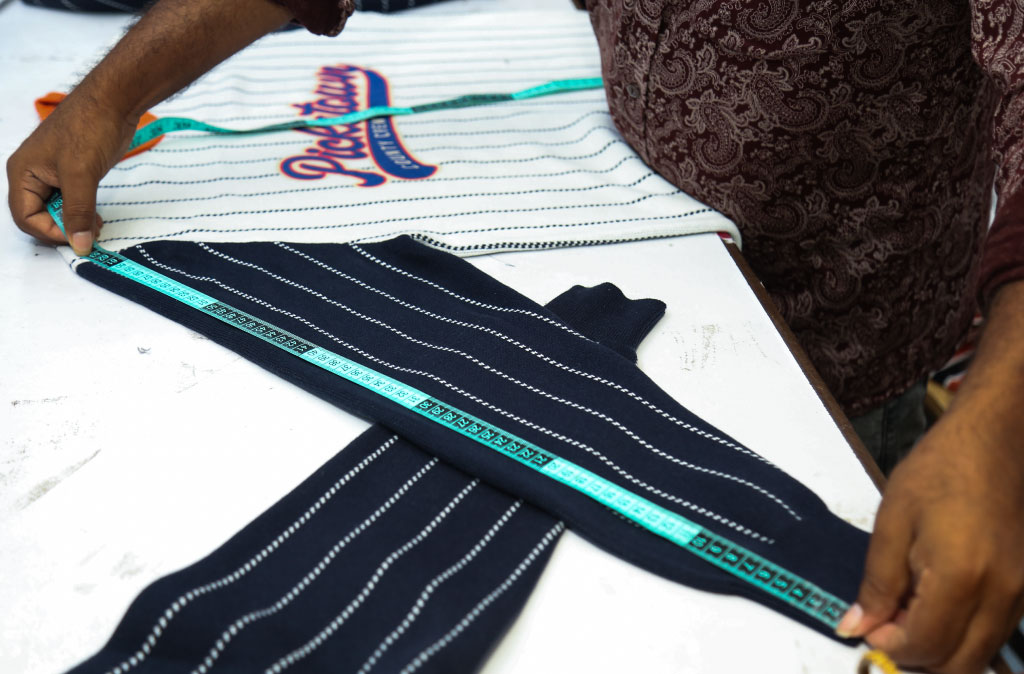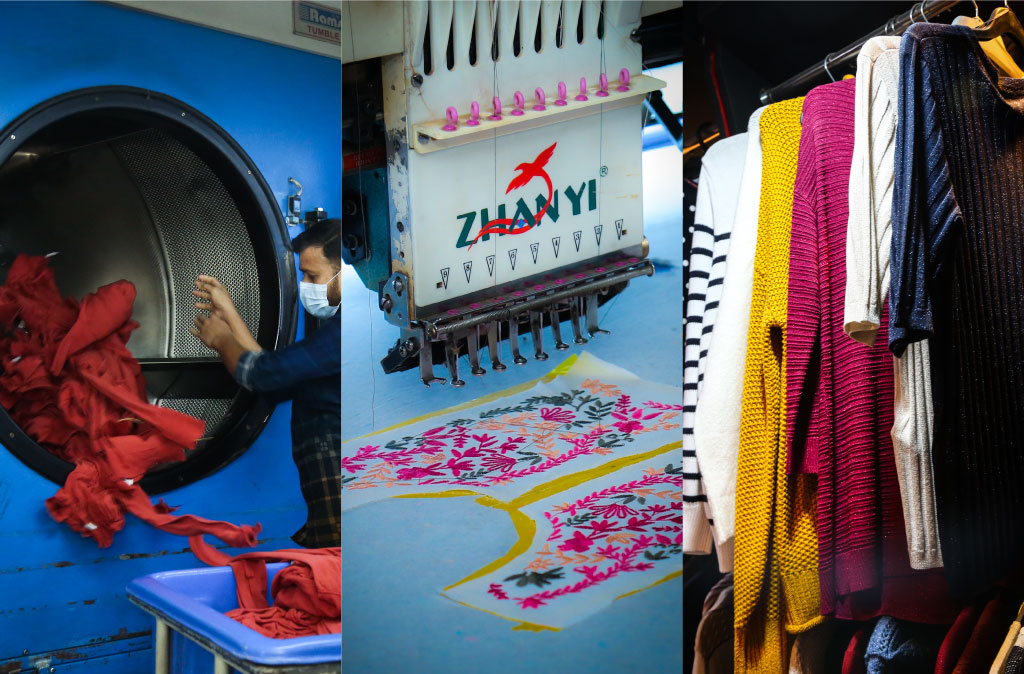 Embroidery, Printing & Sewing
To continuously focus on the customer's need for high quality knitted clothing.
To establish ourselves as the leading knitted apparel supplier serving a specialized international retailer.
Strive to meet the challenging needs of the marketplace through a closer working relationship with business partners, an innovative manufacturing process and maintaining standard customer service.
Merchandising and Production Team
Throughout a decade of operation, experience and innovation in the production of leading brands of knitwear and a keen awareness of quality parameters are our strengths.
Our in-house expertise is professionally and technically capable to model in all structures and in the new design development.
Incentives are in place to ensure high productivity with a flawless product. A needle policy is in place where appropriate.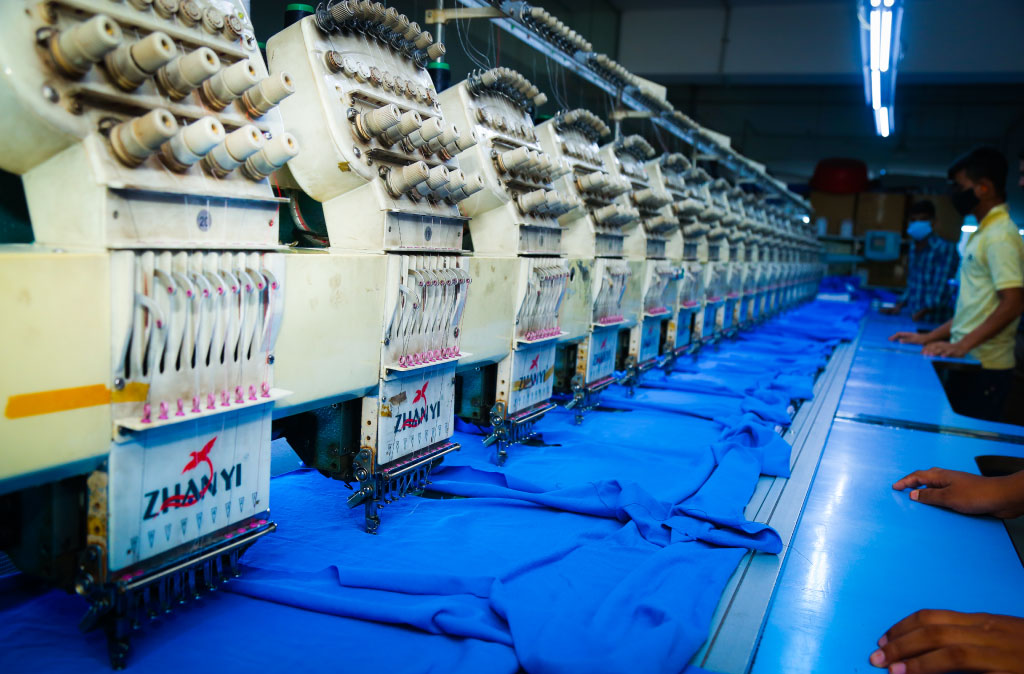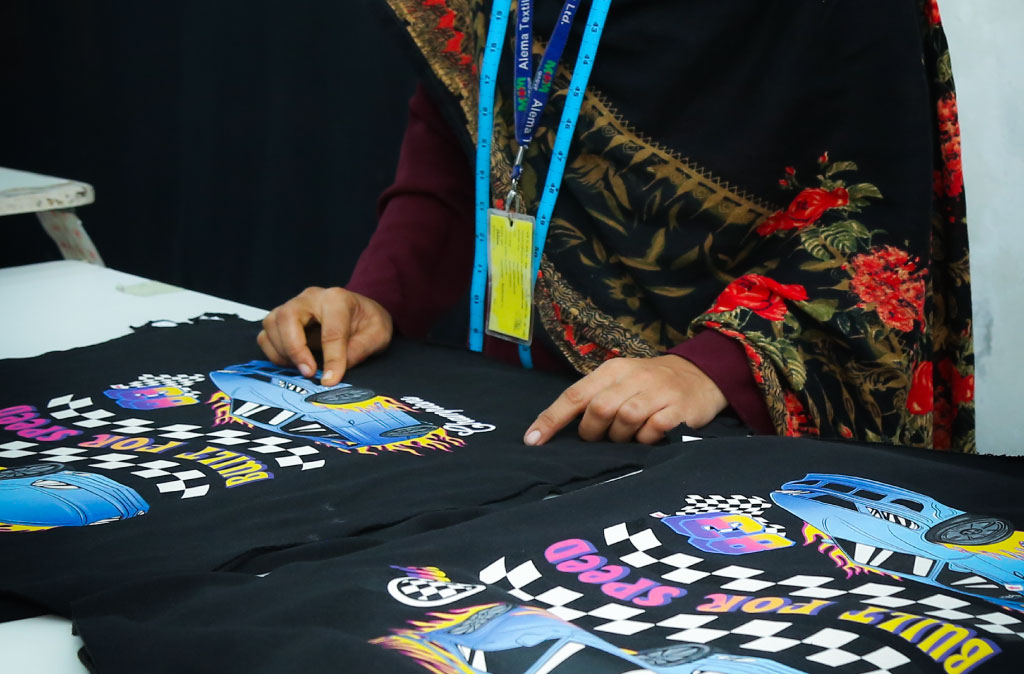 The yarn is sourced from major factories in Bangladesh and overseas in accordance with specifications.
The yarn is dyed in cone shape in HT/HP machines.
The dyed yarn is tested to ensure color solidity and to avoid shading variations from batch to batch.
All accessories used are of international standards.
Sweaters are 100% inspected during each stage of production and finishing.
Compliance concerns and provisions for Green-clean: The MDL maintains the highest level of compliance in all areas, i.e. the structure of the building, the working environment, the safety and welfare of the workers, the relation between management and the workers, etc.
We maintain compliance rules and regulations according to the requirements of European and American clients. The factory is certified to BSCI/SEDEX & OECO-TEX.
We maintain and ensure the following:
International Labour Organization (ILO) Rules.
Bangladesh Labour Law. SA 8000 Rules and regulations.
Buyers' code of conduct.
Don't Hesitate to Contact Us If You Have Any Questions!